Général
Savonnières, a former river port.
Between Tours and Villandry, Savonnières is one of the top stages on the Loire à Vélo cycling trail. And yet, exceptionally for Touraine, there is no great château in the town. Instead, visitors admire a beautiful picture-postcard landscape, especially from the north bank of the Cher. "Douce France" ("Sweet France") sang Charles Trenet…
The postcard
A homogenous façade of white houses with slate roofs is the setting for an attractive 12th century church (Saint Gervais Saint Protais), with a beautifully designed porch in Saintongeais Romanesque style. Behind you is a big, green hillside. Before you, the River Cher, traditional boats, the dam, and not forgetting the birds right in the middle of the river. They seem to like the view, too.
But unlike you, they will not be able to visit the petrified caves of Savonnières and its concretions, a curiosity seen at 14°C. A temperature that is particularly welcome at the height of summer.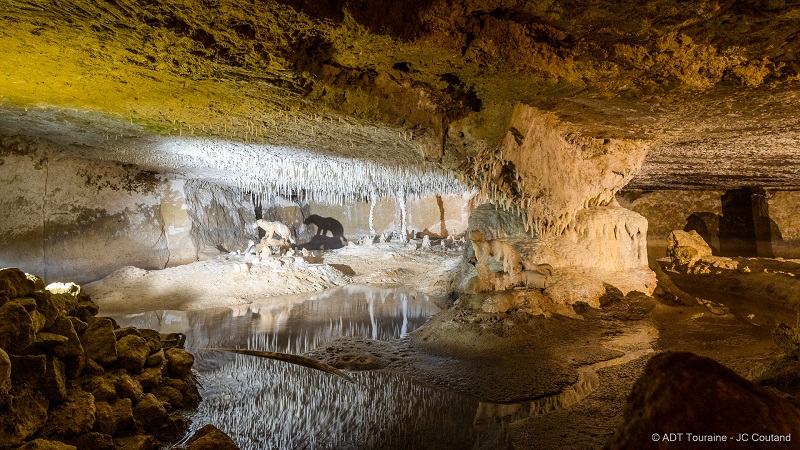 Savonnières: a port, a dam, a bypass river…
The port seems to date back 2200 years. At that time, amphoras of Roman wine were transported all the way here. But down the ages, plenty of other goods came here, including sarcophagi, stones, crops and cattle.
River transport finally declined, but a few enthusiasts had the good idea of relaunching the activity of boat-building and the port. Just upstream from the dam, a fine fleet of traditional boats calls visitors to sail away. From April to December, Les Bateliers du Cher ("The Cher Boatmen") provide trips lasting an hour or two, sometimes enhanced by themed tastings. A popular choice for a hen party or stag party on board La Belle Passante.
At the helm, the guide will be delighted to talk about the features of the boats (the tow boat "La Pucelle", the pillard boat "Le Gaillard", etc.), as well as the different fish or the role of the river bypass. The river bypass was created recently. It enables large migratory animals (eels, allis shad and sea lamprey) to pass, by dividing the height of the waterfall into several smaller waterfalls.
A sightseeing destination
The Loire by Bike cycling trail will take you along the banks of the Cher (bikes to rent on the campsite) to Tours or the Châteaux of Villandry, Azay-le-Rideau, L'Islette and Langeais. And the n°14 bike trail will lead you to… the "ends of the earth". This is the name given to a small beach, where the Cher meets the Loire.
On foot, the trail along the hundred steps path (5.9km) is a great way to explore the hillside. A longer discovery trail (13 km) passes through the farming plateau (meadows, forest, cornfields, etc.), the Boire Futembre (a meander of the River Cher), then the alluvial plain.
And please note that the Canoe-Kayak Club of Tours provides canoes to rent near the campsite.
Other practical information: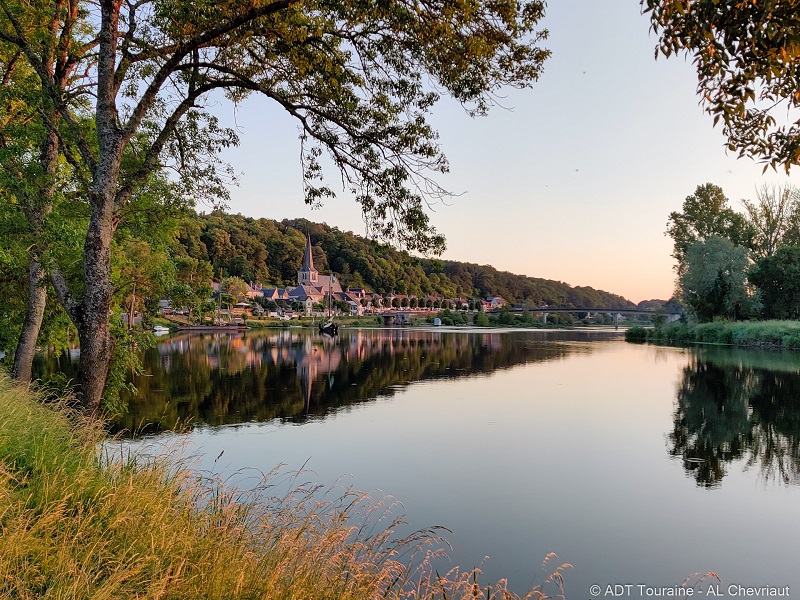 On the map: in and around Savonnières