Général
A regional speciality
Goat's cheese is one of the major specialities in France's Centre region. In "crottin" style in Chavignol; an ash-coated, truncated pyramid in Valençay; a tall, elegant pyramid for Pouligny-Saint-Pierre; a long log shape in Sainte-Maure-de-Touraine and small and rounded in Selles-sur-Cher, goat's cheese comes in all shapes and sizes. In a range of flavours, too, depending on how they're matured. In this delicious Loire cheese plate, let's take a closer look at Touraine cheeses.
Sainte-maure-de-touraine, the unbeatable goat's cheese.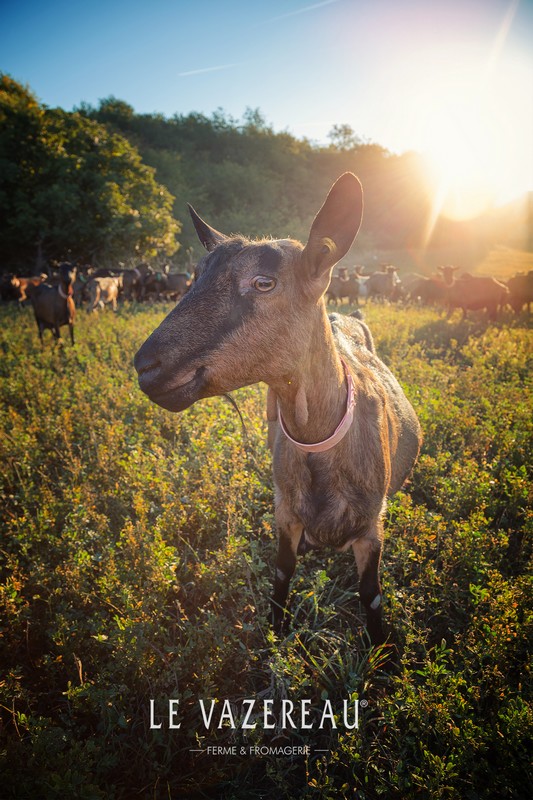 Credit where credit is due! If you take a trip to Touraine, and especially to Sainte-Maure-de-Touraine, home to a permanent exhibition, Les Passerelles, dedicated to raw milk cheese, then don't miss out on the local star.
Cited by the novelist Honoré de Balzac as early as 1841 in "La Rabouilleuse", with the AOC label since 1990 and the AOP label since 2008, Sainte-Maure-de-Touraine is none other than France's number one goat's cheese in terms of production!
It is easy to spot it on the cheese plate with its ash coating (in fact a mixture of salt and vegetable carbon) and the shape like a small, long log. The cheese weighs in at 250 grams (the earliest moulds were made of wicker), and has a rye straw running through it. The straw is both a way to identify the cheese and a guarantee of its origins.
Originally, the 16-centimetre straw was used to keep the curd cheese in place in the first few days of the maturing process. It also made it easier to transport the cheese. Now it is mostly a sign of identity, to the point that around 6 million straws are engraved by laser each year in an ESAT (centre providing work for disabled people), in Bridoré, in the south of Touraine! The straw also comes from the same region as Sainte-Maure-de-Touraine. It features the name of the product, the AOC label, the food safety certification number and the producer's name.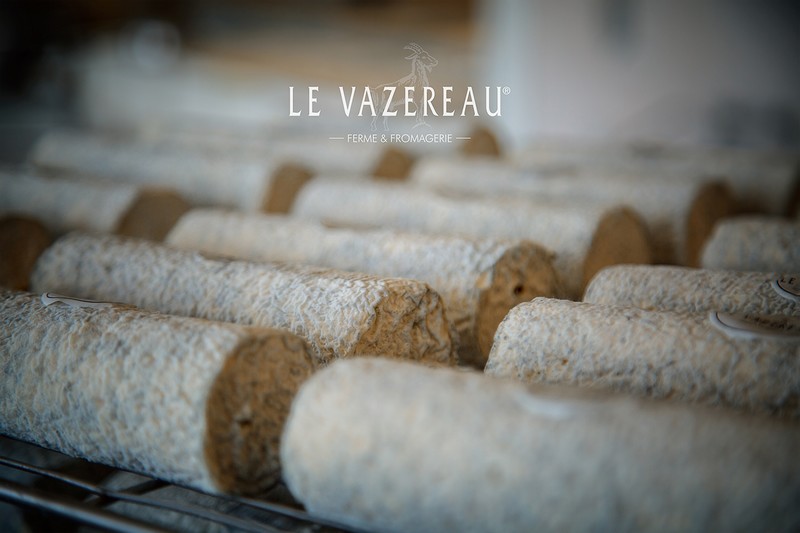 Sainte-Maure-de-Touraine goat's cheese is often eaten at the end of the meal. But served thinly sliced with a little jam and a dash of pepper, it can also be enjoyed with a pre-dinner drink. According to taste, you can choose a smooth and creamy or a dryer version. Obviously it can be served with a Loire wine: opt for a dry white wine, a Vouvray or a Montlouis-sur-Loire, for example. If you have a more mature Sainte-Maure, try a medium-dry wine.
A goat's cheese to savour and enjoy
In Touraine, you are sure to find Sainte-Maure-de-Touraine cheese on the market stalls, as well as in the Tours indoor market and at the Rodolphe Le Meunier shop. Rodolphe was given the "meilleur ouvrier de France" award and voted the best international cheesemaker in 2007!
And you might like to know that the Sainte-Maure-de-Touraine cheese fair is held in early June each year. This is a great chance for food lovers to taste these delicious goat's cheeses.
Educational farms such as Cabri au Lait, Le Vazereau and La Cabrett' du Viornay are open to visitors who want to know more about the world of cheese.
There are other goat's cheeses in Touraine. Among the most popular are the Couronne Lochoise, a round cheese with a hole in the middle, and the Cœur de Touraine ("Heart of Touraine"), which as its name implies, is the ideal shape to make the heart melt! Unlike theSainte-Maure-de-Touraine, these cheeses are to be enjoyed fresh, since their shape is not necessarily suited to a longer maturity. You can serve them with a local dry, white wine, too. And to find them, head for the big market in Loches, for example.
A sheep that's not gone astray!
An exceptional flavour! This is a little gem you can find at master cheese refiners' in Touraine, or directly on the farm near the medieval town of Loches. The "Brebis du Lochois" (Loche Sheep's Cheese) was recently launched in the land of goat's cheeses by a small group of enthusiastic farmers. The quantity produced is quite small due to ewes' short lactation period. You can generally find it for 6 months, from March to August. This is a mild cheese with a buttery flavour, quite typical of the local region. It also comes in a thyme-flavoured version.
Other farmhouse cheeses to delight the taste buds in Touraine. They are atypical cheeses, filled with flavours specific to the region and showing the passion of the cheesemakers. They include the tasty Carré de Charentilly or the farmhouse Tomme cheese made by Michel Galopin.