Général
"The soil is my heritage"
Our lives are shaped by encounters. A teacher who arouses our curiosity. Friends you can count on. Meeting your soulmate. In 1995, ten years after marrying Béatrice, and a few years after building his wine cellars, Pascal Lambert met some fellow winemakers. Farmers-winegrowers, pioneers in natural wines… All striving to work with nature and not against it. From then on, this would be the approach on the Lambert estate.
At the heart of the Chinon wine region
In 2002, changing to organic farming was an important milestone, continued 3 years later by the move to biodynamic agriculture. Because it is impossible to love wine without taking care of the soil. No inputs or pesticides, but "home-made" compost, herbal liquids, decoctions made from horns and cowpats, nettles and nasturtiums.
And since each piece of land is unique (the terraces on the banks of the Vienne, the slopes, the plateaux), different plants are selected and sown once a year between the vine stocks. The vines are the result of mass selection (grafts from the best vine stocks). They will shape the landscapes of the Vienne valley for decades to come. In all, the Chinon wine region extends over 2,300 hectares all around the Royal Fortress of Chinon. In the land of Rabelais, you need at least that much to quench Gargantua's thirst.
The Béatrice and Pascal Lambert winery: visiting, tasting.
If time is short, you can enjoy a quick 30-minute visit with an introduction to the estate and a tasting of 5 wines (€10 per person / free if you buy 6 bottles or more), in the company of Antoine Lambert, Béatrice and Pascal's son, among others. If you book, there are more complete options to help you understand the winery's philosophy, including a visit to the vineyards and the wine cellar.
Editor's note: after auditing carried out in 2022 in the network of wine tourism cellars by the interprofessional Loire Valley wine association, the Béatrice and Pascal Lambert winery was one of the estates given the "Welcome Excellence" award!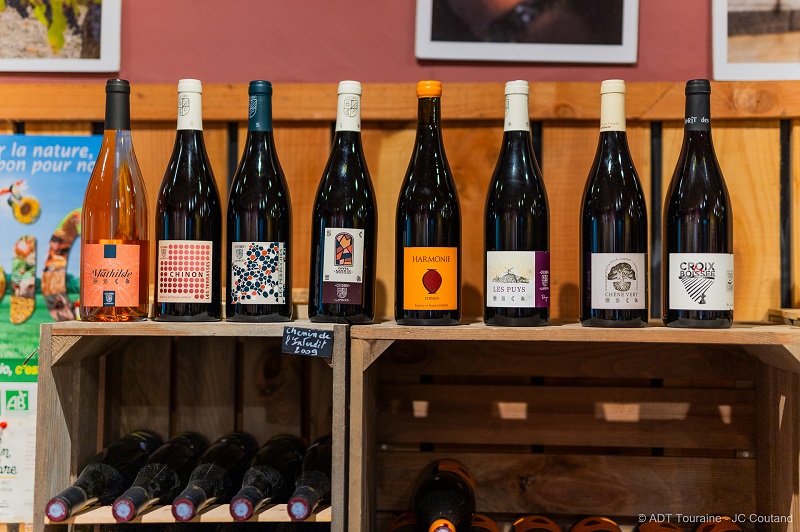 In your glass, red (7 different wines), white, rosé and sparkling wines will run the gauntlet of your palate. Two wines are also matured in amphoras, including "Ligéris Dolium", an orange wine. Intriguing, don't you think?
What else can we tell you? That the vines are pruned in line with the lunar calendar? That the harvests are 100% made by hand? But we are not going to spoil it all for you. The best thing is to go there yourself! 😉
Contact: www.chinonlambertbio.com / 02 47 93 13 79