Général
Loire-Anjou-Touraine Regional Nature Park: get away from it all in the Loire valley
Are you looking for a soft bed, a great restaurant, original sights to see, while respecting the environment, and where a warm welcome and generosity are guaranteed? Choose all the elements in your holiday with services provided by committed and passionate people from the "Regional Nature Park Values" network!
Between Tours and Angers, the Loire-Anjou-Touraine Regional Nature Park developed around a natural, cultural and historic heritage prized by kings and great artists. The majestic Loire flows between the sandbanks, vineyards, meadows and forests, between châteaux, villages and troglodyte caves. A stay here is a guarantee of an exceptional cultural experience with all the benefits of nature.
The park authorities and providers of local services work hard to enhance all these riches. They are proud of their heritage and act at their own level to preserve the environment, a fair local economy and the well-being of all. Their work has been recognised with the national "Regional Nature Park Values" label. Take a look at some of the best services on offer and choose the elements for your stay in the Park!
A meal and a night's sleep, yes, but only the best!
A night in a cabin, a campsite at the heart of nature, a troglodyte gîte, a stay on the riverside or at the heart of the vineyards… Come and stay in our wide-ranging accommodation, where quality is skilfully combined with sustainable development. You will be welcomed by men and women who love their region. And all in an enchanting setting.
Feeling peckish? Then take a seat in one of our restaurants and savour some great little dishes, prepared with passion and with full respect for local farmers and the environment. On the menu: a relaxing break with a glass of natural wine on the terrace and a tasty 100% locavore menu… Here, the stars are home-made dishes and local and seasonal ingredients! And for the greatest food lovers: have a taste of nature with our beekeepers' biological honey.
Activities off the beaten track
All the top sights to see! Famous or little-known sites where the owners will be delighted to introduce you to their rich heritage with a daring, sensitive and ethical approach. With your family or friends, stock up on new discoveries and have a really great time together. An enchanting experience guaranteed.
You can also meet the basket makers who are continuing a long tradition. These passionate craftsmen and women will welcome you to their workshops and talk about their skills. They make contemporary furniture and decorations, as well as baskets… Come and see their original creations and treat your friends (or yourself!) to a gift.
And don't forget to experience our natural or architectural heritage during a guided visit. A walk through the vineyards, a beginners' lesson in sculpture, a nature outing to catch a glimpse of beavers… Whatever the season, enjoy activities in the company of enthusiastic and committed guides.
Practical information: check out the agenda of all the outings of the Loire-Anjou-Touraine Park!
They have made the brand!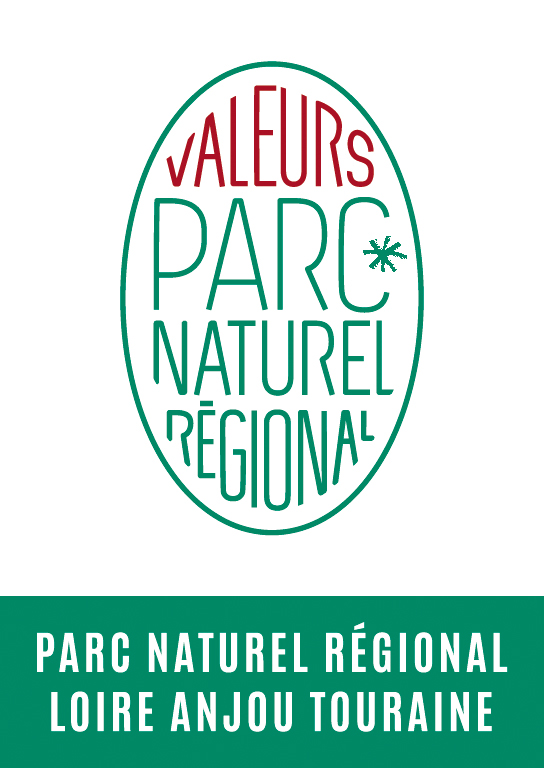 See all the services at the Loire-Anjou-Touraine Regional Nature Park on: www.parc-loire-anjou-touraine.fr
La Maison du Parc
15 Avenue de la Loire 49730 Montsoreau
Tel. 02 41 38 38 88
maisonduparc@parc-loire-anjou-touraine.fr
Map of the brand's beneficiaries in Touraine