Général
The gourmet break with Hubert Giblet*
Simon Desiles and Eleanor Thomas settled in Touraine in late 2019. An excellent idea! After a fine career in major restaurants, they took over a culinary institution in Azay-le-Rideau (previously managed by Ghislaine and Jean-Luc Fèvre). The reputation of L'Aigle d'Or has in no way suffered, since the new owners were keen to preserve existing traditions and skills, while adding an attractive modern touch.
Simon Desiles, a reserved chef, except in his kitchen!
Simon Desiles seldom leaves his kitchen. Being in the spotlight is not in his nature… But it doesn't matter, his cooking speaks for him! This native of the Sarthe region has an undeniable talent. He won his spurs in prestigious restaurants, all with Michelin stars and with definite aims:
With Michel Guérard, holder of the prestigious "Meilleur Ouvrier de France" (MOF) title for the wellness cuisine of a pioneer in modern gastronomy in south-west France
With Régis and Jacques Marcon, for their proximity to nature in Auvergne
With Benoit Vidal in Val d'Isère, for the creativity and attention to detail
And with Vincent Arnould (MOF) in Dordogne, whose sense for pedagogy and modesty he much appreciated.
So, Simon Desiles forged his humble guiding principles through attention to detail and love of his work. His philosophy is to make people happy with a job well done. His cuisine is focused on essentials, but with an undeniable character and a conclusive result! Personally, I think he is always making progress, breaking away more and more from the heritage of his predecessors and affirming his own style. The Michelin guide made no mistake in quickly giving him a Bib Gourmand award. But this year, the Chef opted not to follow the constraint of capped prices as imposed by the award. He creates high-quality cuisine at fair (and far from excessive!) prices.
The L'Aigle d'Or staff highlight the culinary culture of a whole country, based on fully French skills. The Chef's craftsmanship is irrefutably traditional with real character and vitality.
Here you will find dishes from the French and Loire valley tradition, adapted to today's tastes and awakening your gastronomic curiosity.
For example, the preparation of a "simple" leg of lamb is simply outstanding! The result is filled with finesse, tenderness and a perfect combination of flavours…
On the menu
Here, a lot of importance is given to seasonal produce and to everything that local suppliers can bring. To take an example, the blancmange is served with a strawberry tartar from a neighbouring town, an equally local Touraine saffron cream, and all flavoured with herbs and edible flowers from the restaurant garden.
Since Touraine is not next to the sea, the Chef calls in suppliers from the Atlantic coast (which is not very far away!) to serve us his tasty and perfectly prepared dishes. To make your mouth water: our appetiser was a scallop roe taramosalata with a Cajun sauce and buckwheat biscuit, and the main course was Norway lobster from our coasts, broccoli plant aspic, crab rillettes and caramelised onion mousse… Divine!
At our most recent lunch, my guests and I were really won over! We experienced practically the same emotions during our meal at Arbore et Sens… All the menu, from the appetisers to the desserts, was delicious, harmonious (with just the right amount of aromatic plants and garden flowers), cooked to perfection and served with sauces and gravy, not a trace of which was still left on the plate at the end!
The menu is continually changing with the seasons, giving the Chef the chance to unleash his creativity with fresh, seasonal and locally supplied ingredients.
Welcome and service
Eleanor Thomas is in charge of the team taking care of diners, with her light but delightful English accent. After studying to be lawyer (!), Eleanor fell in love with France and pâtisserie… and joined Simon in Val d'Isère and then later in Périgord. At L'Aigle d'Or, along with the business side, she is still very much involved in pastry cooking! The dining room staff are very pleasant and helpful. The result is attentive and friendly service.
The wine list is varied, involving a wide range of wine regions, grape varieties and vintages. A whole host of encounters with talented winemakers from all over France underlies the development of this "bible" consisting of 250 different wines, all kept in a fine, cool, vaulted cellar. The restaurant team can help you make your choice. For all tastes, from beginner to expert, you will have judicious tips for delicious wine and food matches.
A very cosy atmosphere…
The restaurant consists of two welcoming dining rooms and a green terrace with a capacity for some 30 diners. The main dining room has ten or so well-spaced tables. It is heated by a wood fire in winter and has a "timeless" atmosphere – the chance to share an experience with your family, friends or loved one… Next to the garden, there is a second, more family-oriented dining room with a chic, countryside atmosphere. It is ideal for private, personal or professional events.
In fine weather, you will enjoy the floral garden, well hidden behind the building and very popular with regulars. It provides a natural and peaceful setting to savour a gastronomic experience in the Loire valley.
In any season, L'Aigle d'Or is well worth a visit
At the fireside in winter, on the terrace in summer, each period of the year is ideal for a delicious meal. Plus, in summer, if you want to make the pleasure last a bit longer, you can taste some of the restaurant's culinary creations in Touraine tapas-style, at La Poule d'Ô: a converted windmill next to the River Indre with the chance to enjoy a great and relaxing gourmet experience…
Sustainable lunchtime menu on Thursdays and Fridays, €38
Vegan menu available at all meals, €40
3-course Aigles menu (+ appetiser and mini pâtisserie), €53
7-course Carte Blanche Envol Menu, evenings and Sunday lunchtimes, for all fellow-diners, €75
Children's Menu at €18
Gift voucher menus + drinks
L'Aigle d'Or Restaurant
10 Avenue Adelaïde Riché -37190 AZAY-LE-RIDEAU
Open from Wednesday evening to Sunday lunchtime for lunch and dinner and on Sunday evenings from April to September
https://laigle-dor.com  – 02 47 45 24 58 – contact@laigle-dor.com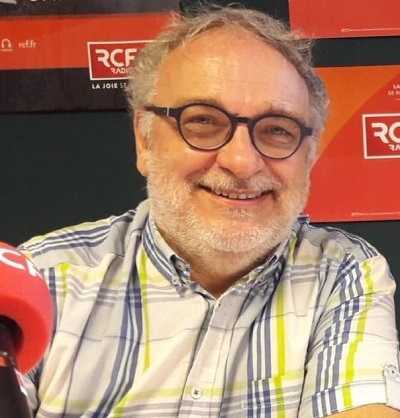 * Hubert Giblet, gourmet and food-lover, is head of the Automnales Gastronomy Festival for the Val de Loire Terres de Gastronomie association and the Azay-Chinon Val de Loire Tourist Office.