Général
The wine vintage odyssey
2008, 1990, 1971… all dates recognised by oenophiles as exceptional Loire Valley vintages and they will ring a bell for History lovers as years of major historical events. As for the Duhard cellars, it meets both interests.
Amboise and its treasures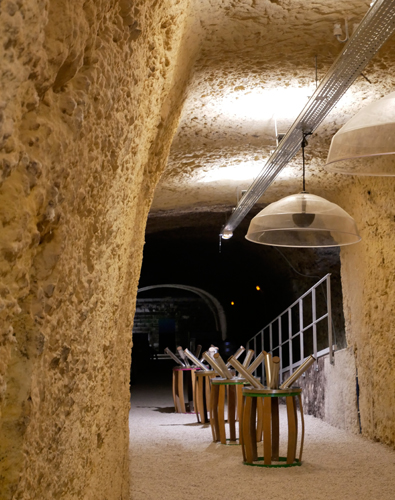 Amboise is undoubtedly full of surprises with 3 magnificent chateaux (the royal chateau of Amboise, the Clos Lucé chateau, the Royal estate of Chateau Gaillard), a beautiful aquarium, the art of glassware, the Loire by bike, the pedestrian GR3 path, canoe-kayaking…
The tourist attractions are already rich and varied without adding the famous Caves Duhard (Duhard cellars) which makes for an amazing place to visit. The Duhard family decided to start selling wines in 1874 along with the cooperage industry. They also started their collection of old vintages.
Discover the wine vintage odyssey at the Duhard wine cellars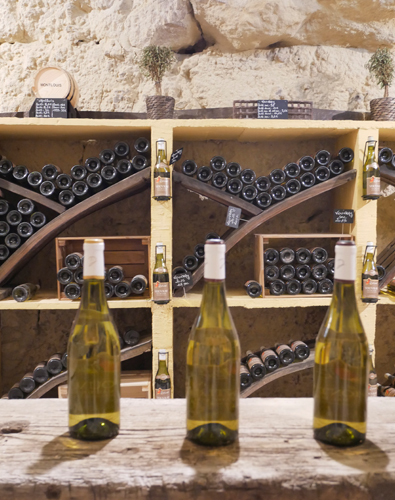 What's new in 2018? The visit of the cellars starts by a wonderful experience of the senses. You will be immersed in the world of wine as you listen to the noises of the vineyards, and taste and try to identify the different aromas. Then, the time comes when you connect to the past. As you taste a 1989 wine, you travel straight back to the year the Berlin wall collapsed. 20 years earlier, as a charming vintage sprouted in Vouvray, Neil Armstrong walked on the moon.
As it is expected, you will taste 3 wines including an old vintage. Time will be devoted to analyzing the wine colour, its smells and aromas (the first and second nose) and of course its taste.You will think back at the events which happened when the grapes absorbed a maximum of sunshine and undoubtedly a little bit of history.
Practical
Caves Duhard (Duhard Cellars) – The wine vintage odyssey
56 rue du rocher des violettes, 37 400 Amboise
+ 033 (0)2 47 57 20 77