The Indre à vélo route
Connecting to the Loire à Vélo route in Chenonceaux and Azay-le-Rideau, the Indre à Vélo cycling trail provides an alternative route covering 200 kilometres crossing Touraine from east to west via the south. Do you follow me?! If not, have a quick look at the map.
Cycling in Indre map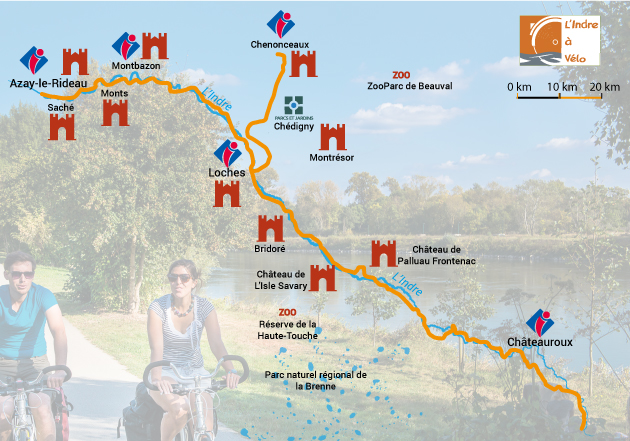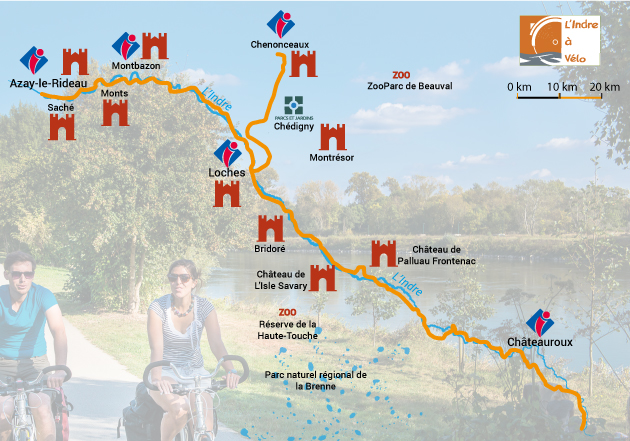 Download a pdf map of the Indre à Vélo route in Touraine:
Practical tips: there are campsites, hotels and guest houses all along the way. Many of them have the "Loire à Vélo" label and have services adapted to cycling visitors.