A car-free holiday
Yes, you can leave your car in the garage and enjoy your holiday in Touraine. And rest assured, you'll have no trouble getting around!
Tours has excellent train services, and notably the high-speed line from Paris to Bordeaux. The capital of Touraine is also a student city, so national bus services and car-pooling are both options for your trip to Touraine.
And how can you get around when you're here?
The website www.jvmalin.fr focuses on getting around in the Centre-Val de Loire region and features all the transport solutions available from your starting point to your destination. Very handy! For getting around in the Tours metropolitan area, you will find the bus and tram lines on the www.filbleu.fr website.
A car-free holiday… but with your bike!
Perhaps you've heard of La Loire à vélo (Loire by Bike)? This is one of the cycling trails going through Touraine, along with L'Indre à Vélo, Saint Jacques à Vélo and Cœur de France – Val de Cher à Vélo. And there are also around 50 circuits for full or half-day bike rides. Of course, there are several bike-rental companies in the region, with regular bikes, as well as tandems, electric bikes and bike-trailers for children. Here are a few of them: Détours de Loire, Loire Vélo Nature…
On foot, it's also worth noting that the towns of Amboise, Tours, Villandry, Azay-le-Rideau and Chinon are linked by the GR3 trail. And one of the routes on the Way of St James (the Voie Turonensis) will take you safely from Tours to Poitiers.
Vehicles on site
Of course, alongside the "green" means of transport, you will also find plenty of other options for visiting the four corners of Touraine.
Excursions in a mini-bus or… a side-car!
The Tours Loire Valley Tourist Office has set up a number of minibus excursions, taking you to the Loire châteaux or to a wide range of wineries, and leaving from Tours. A more unusual choice is the Rétro Tour with a range of options for visiting the region.
Vehicle hire
If you want to tour Touraine at the wheel of an unusual vehicle (sports car, collectors car, 2 CV, etc.), here are four more contacts: 2CV Légende Organisation, Otentic, GT Tours Location.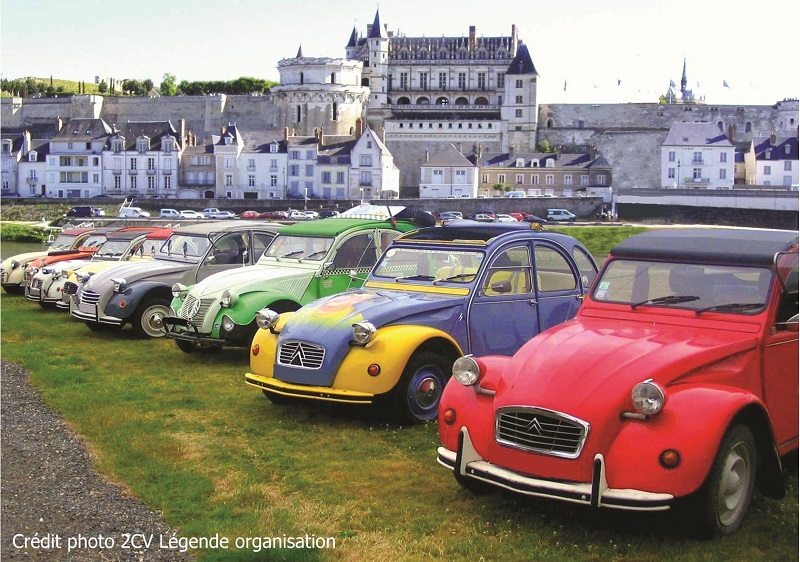 Taxis
Over 80 cars are part of an Economic Interest Group for your trips in Touraine: www.taxis-tours.fr.