Général
Once upon a time, in Amboise, the Chateau de Pray…
The Chateau de Pray, located on the south bank of the Loire river, has been looking over the valley for centuries, with some of the most prestigious secrets in French History.
At the gates of Amboise, it is now a 4 star hotel and a Michelin starred restaurant, nestled within a 500 acre estate of woods, French style gardens, a kitchen garden and a heated swimming-pool. Inside the chateau, you are invited to spend time in the comfortable lounges, the refined bedrooms and the gourmet restaurant. You can also lose yourself for a while admiring the beauty of the light reflecting on the river Loire.
A gourmet restaurant
At the château de Pray restaurant, you will have a delightful tasting this French cooking full of wonderful odours and flavours either local or from abroad. The large and sunny dining room is astonishing as it is partly dug into the rock. Arnaud Philippon, the chef and his efficient and attentive staff are always ready to meet your demands. The wine menu includes a wide range of local wines completed with a few treasured wines either local or from abroad.
Moreover, in the summer time, you can enjoy the terrace overlooking the Loire.
An endearing and charming chateau hotel
The chateau has 14 bedrooms, a suite and in the Renaissance Pavilion, there are additional 4 contemporary duplex rooms available. Spending a night at the chateau de Pray, you are guaranteed of a good night sleep in the heart of the Loire Valley. The rooms have been decorated in the 16th century style with canopy beds and traditional curtains, original furniture, stained glass windows, and Gobelin tapestries.
Ideally located for discovering Christmas in the land of Châteaux, Château de Pray also boasts a delightful heated swimming pool and a French style garden, making it an inviting place to return in fine weather.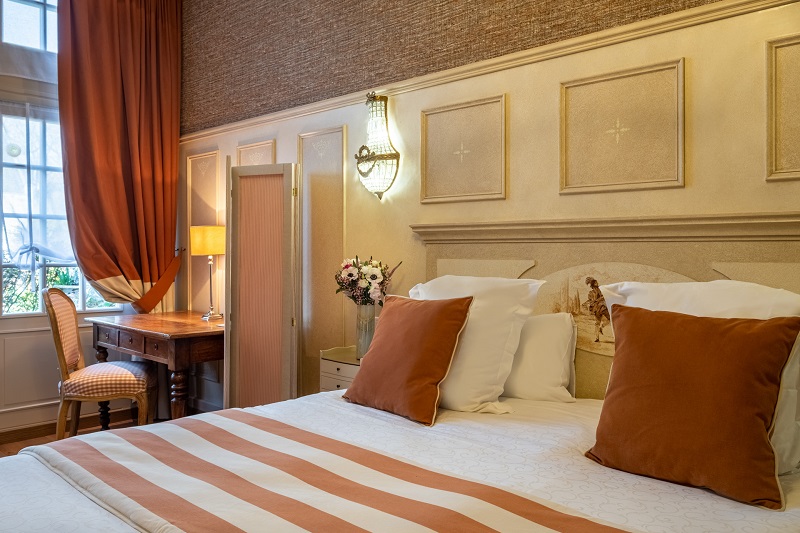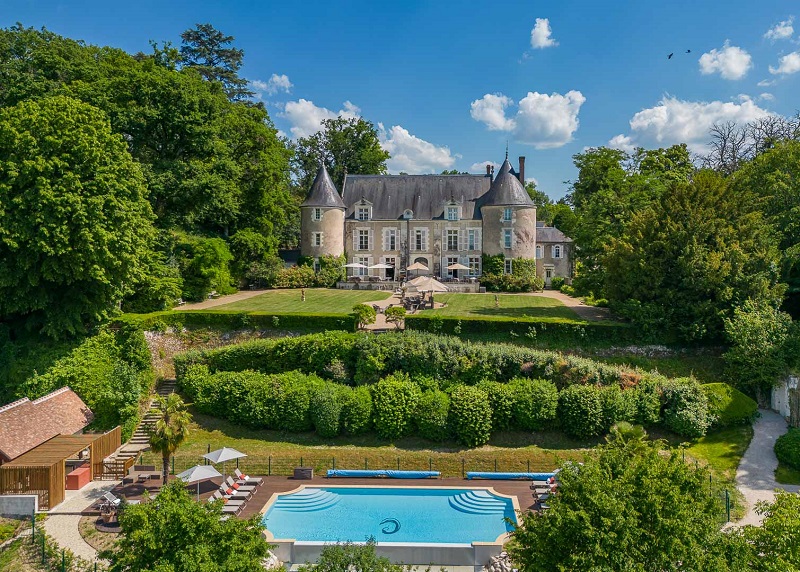 If ever you wish to organise a holiday, a wedding or a family celebration, the chateau de Pray is the perfect place for an unforgettable time for you and your guests.
Château de Pray
Rue du cèdre, 37 530 CHARGE
Tél. : 00.33.(0)2.47.57.23.67
Fax : 00.33.(0)2.47.57.32.50
http://www.chateaudepray.fr