Général
Interview with the photographer Chanel Koehl.
Who is better qualified to talk about a region than an experienced photographer? Day and night they live the dream of capturing beauty at its very best: the right light, the right distance, the right composition… So let's go and meet Chanel Koehl.
Chanel Koehl – a snapshot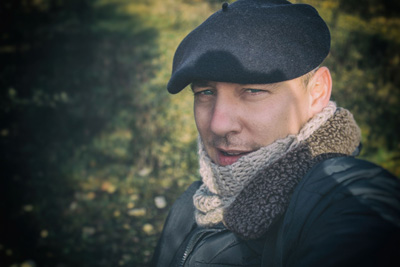 My photographic work and my favourite subjects consist mainly of landscape, travel, heritage and architecture photos. But in the past, I've published books on macro photography, animals, and a collection of travel books on destinations such as Thailand, Ireland, Seville and Venice. I've also worked in food photography, with the Michelin-starred chefs Yannick Alléno of the Pavillon Ledoyen in Paris, and Eric Briffard, who was formerly chef at the famous Palace Georges V in Paris and is now Executive Chef at the International Cordon Bleu school.
At the moment, I'm working on a collection which showcases the great cities of France, and their architectural heritage, in particular. I've already done Lyon, Metz, Nancy, Le Mans, Rennes, Toulouse and Tours, and I'm currently working on Poitiers and Nîmes.
I work in a simple way, the only plan is that there is no plan. I usually head for the city centre, towards the church or cathedral and, moving in a circle, I explore all the streets, back streets and alleyways, looking for a little gem or something unexpected to photograph. My aim is simply to get lost.
I'm not interested in long exposure shots, I'm not looking to create a composition or wait for a particular photo. I walk around, I look for an opportunity depending on the light, the weather and the moment. That's all. If it's the right moment, great. If it isn't, it's just too bad!
What are your favourite places in Touraine?
My favourite places in Touraine are obviously the Chinon and Loches areas, although every corner of this département has its own hidden scenic gems.
Having based myself between these two areas, I've obviously got plenty to say about them. With their rich heritage, including the Royal City of Loches and the Royal Fortress of Chinon, the two towns are a perfect place to work. There's plenty to bring a glint to a photographer's eye!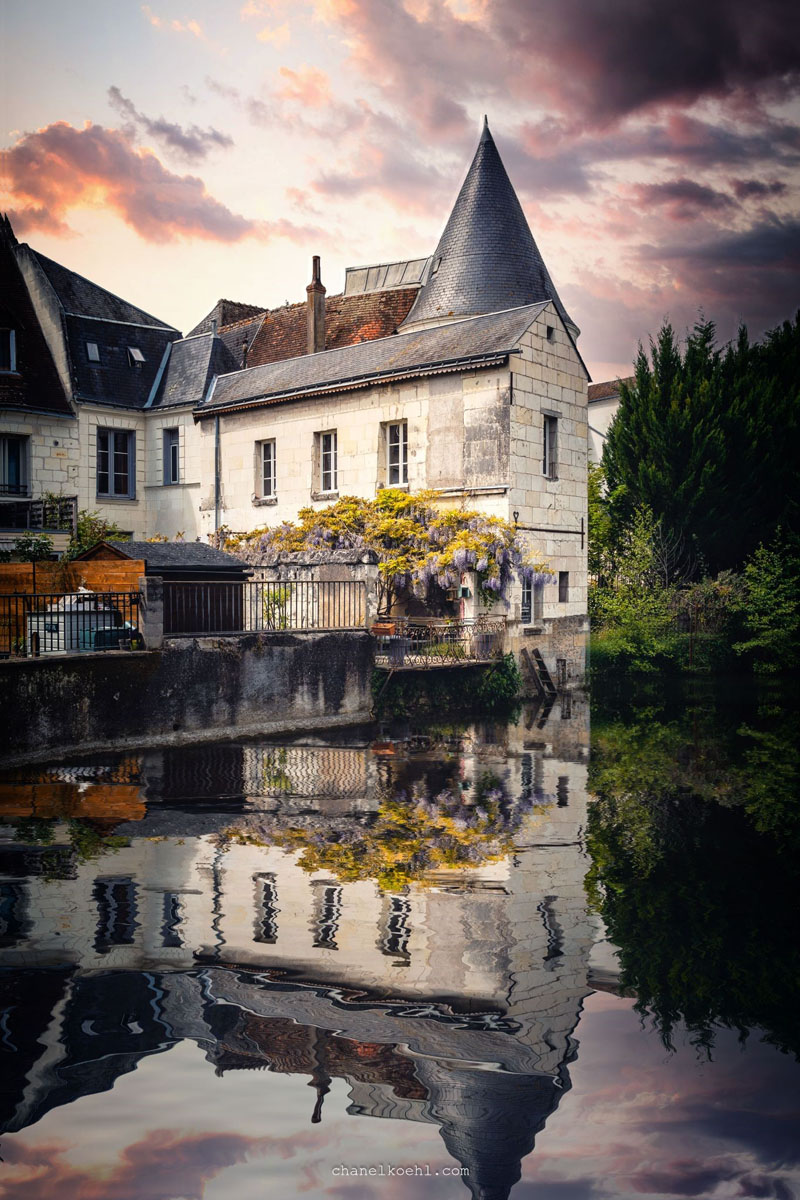 The one photo you'd love to take?
The photo I'd really like to take would be a black and white street scene. If possible, I'd love to go and capture a particular instant, steal a fleeting moment, with no plan, just be on the lookout for extraordinary light conditions… But with all the rules and image rights these days, it's getting more and more complicated, or even impossible… what a pity.
Do you have a black and white photo to show us?
Stormy September skies, the last days of summer are gradually giving way to autumn with its traditional harvest activities. Grape harvest at the Pierre and Bertrand Couly vineyard, 2019.
Do you have an unusual memory or funny story from a photo shoot?
It was in 2016, when I was putting together the book on the city of Tours. We'd been given permission to go up the towers to take an aerial shot of the city, its rooftops and other details from Saint-Gatien Cathedral, up above the bells, right at the top of the spire.
We all began to feel a bit dizzy with vertigo, and then the bells starting ringing. We experienced a strange sensation – I don't know if it was a hallucination caused by the vertigo or if it was real – but as they swung to and fro, the heavy bells seemed to be making the tower move. We felt a slight wobbling beneath our feet, as though the whole cathedral tower was swaying in time with them. We didn't hang about – we just took our photos and got back down as quickly as we could!
To find out more about Chanel Koehl, visit: https://www.chanelkoehl.com/